POPGRAPHICSUSA.COM
is a leader in providing the highest quality large format digital imaging for indoor and outdoor applications.
POPGRAPHICSUSA.COM
is located in the heart of South Florida, an area recognized internationally as an artsy and trendy paradise, offering unique opportunities for companies like ours to become leaders in delivering high quality design and products that match perfectly with the creative or innovative thinker.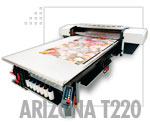 We offer a variety of products at higher resolutions using the latest UV and solvent-based technology. We can take your image, logo or message and transform it into the highest quality
vehicle wraps, banners, outdoor signs, backlit signs, retail posters, trade show displays, environmental graphics, indoor/outdoor event branding
and the list goes on and on.
Please take a moment and press the
"POP"
button below and view some of our most recent jobs.